INTERNSHIP TESTIMONIALS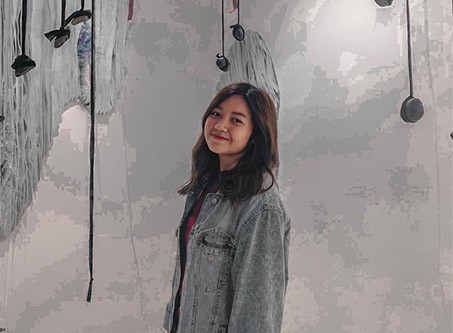 Annisya Ayu Ramadhani
Universitas Gadjah Mada, Akuntansi 2019
My 4 months in Artax was beyond my expectation. Bukan cuma helping, tapi as an intern kita juga bisa experiencing daily life of a tax consultant. Artax showed me work-life balance is possible. Secara bekerja, intern dapet banget technical skill dan knowledgenya! The highlight of the internship was how associates and partners treated us. Artax tidak membeda-bedakan posisi intern dan associate sehingga kita mendapatkan full experience seperti bekerja full time. Overall very great experience working here! Sukses terus untuk Artax!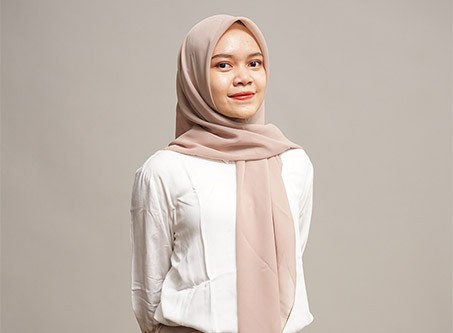 Naila Rahmah
Universitas Brawijaya, Perpajakan 2019
Having an internship at Artax was one of the most valuable experiences for me. Artax is the right place to develop hard skills and soft skills. I gained a lot of new knowledge and support from colleagues and partners. In accordance with its motto, which is happier and better, during my internship at Artax I could feel what work-life balance is. Artax provides a comfortable and healthy work environment. Hopefully Artax will always be a workplace that promotes work-life balance and will be even more successful until it goes international someday. Thank you Artex.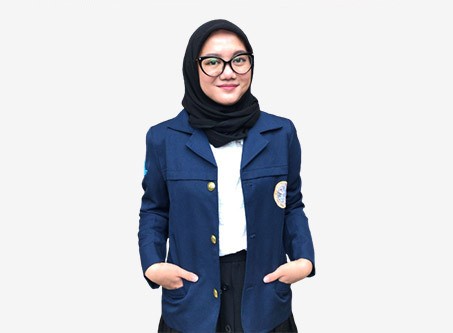 Aldilla Putri Oktavia
Universitas Airlangga, Akuntansi 2019
Magang saya di Artax adalah pengalaman luar biasa yang akan selalu saya hargai. Selama berada di sana, saya memiliki kesempatan untuk mengembangkan keterampilan saya dan mendapatkan pengalaman berharga yang akan berguna bagi karir saya di masa depan. Budaya di Artax juga bagus. Perusahaan benar-benar memberikan keseimbangan kehidupan kerja kepada karyawannya. Terima kasih kepada semua orang di Artax yang sangat mendukung dan ramah. Artax adalah perusahaan yang tepat bagi Anda yang ingin merasakan pengalaman bekerja sebagai konsultan pajak.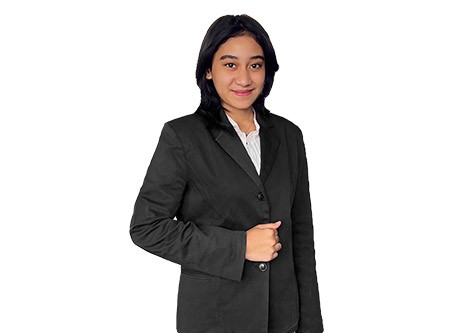 Ruth Raquel
Universitas Brawijaya, Taxation 2020
I am very grateful to have my first internship experience at Artax Surabaya. During the 3 months I attended the Artax internship program, I learned many things, especially how to work systematically. I feel lucky and very grateful to have met my seniors and partners who always provide support and knowledge that help me understand and fill my empty cup full of new lessons and knowledge. I hope that in the future Artax will continue to grow overseas, and always realize its motto, which is to be happier and better.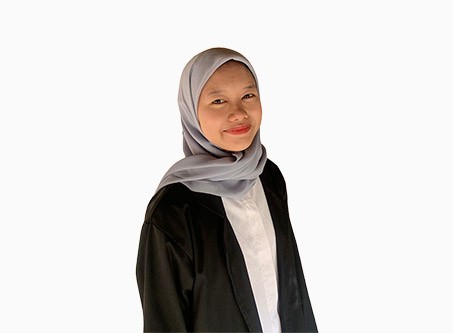 Fathma Azzaro
Universitas Airlangga, Akuntansi 2019
Bergabung dengan Artax sebagai anak magang merupakan pengalaman yang luar biasa bagi saya dan saya sangat berterima kasih atas kesempatan ini. Artax memberi saya ruang untuk tumbuh dengan mendorong saya untuk belajar lebih banyak, tidak hanya tentang akuntansi atau pajak, tetapi juga tentang pengembangan diri dan branding juga. Budaya yang baik seperti sharing session memungkinkan setiap individu untuk berbagi pengetahuan, yang sekaligus meningkatkan public speaking saya. Menariknya, melalui magang di Artax, saya jadi tahu tentang lingkungan profesional. Terima kasih Artax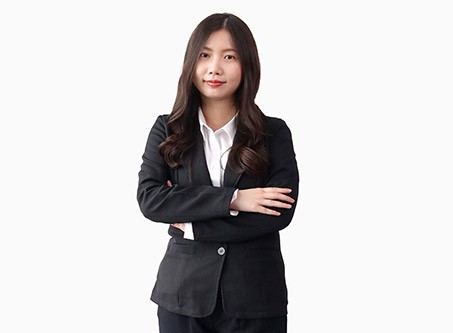 Evelyn Veronia
Universitas Ciputra, Accounting 2019
Banyak hal yang bisa saya dapatkan selama magang di Artax dalam waktu yang cukup singkat ini. Bukan hanya belajar seputar tax ataupun accounting saja, tapi belajar personal branding, self-development, public speaking, dan menambah banyak relasi juga. Semoga Artax bisa semakin sukses dan memberikan pengalaman yang tak terlupakan baik bagi intern, staff, klien, dan pihak lainnya. Thank you for the memorable experience with Artax Team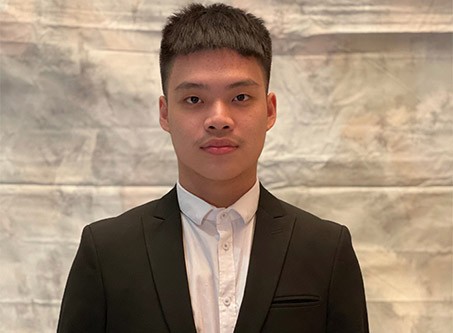 Nixon Cahya
Universitas Kristen Petra, Tax Accounting 2019
Magang di Artax banyak sekali memberikan pengalaman dan pengetahuan baru bagi saya. Artax sangat mendukung stafnya untuk melatih berbicara di depan umum dan belajar pentingnya kemampuan personal branding. Selain itu, saya juga mendapatkan pengalaman bagaimana cara mengisi SPT, menggunakan Accurate, dan banyak hal lainnya. Saya berharap Artax dapat lebih maju dan berkembang dalam menghadapi banyaknya persaingan tax consultant yang ada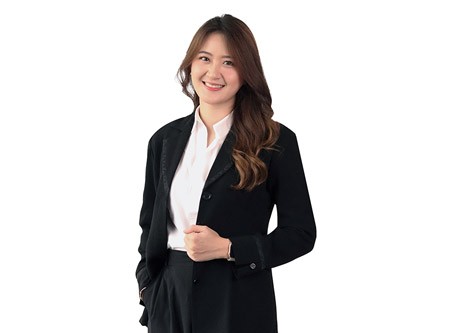 Jessica Jennie
Universitas Kristen Petra, Tax Accounting 2019
After 6 months of my internship period, I've learned a lot from Artax. Artax is not just a usual company that only taught me about taxation, but this company also helps me to grow my soft skills. Artax improves my communication skills and always gives chances for everyone to be brave, and speak in front of people. Furthermore, Artax treats all the staff equally, including us, as interns. We're always involved in every company's activities, and as you guys see I was having fun and it's because Artax is always concerned about the work-life balance. Thank you for the opportunity Artax! Always be happier and better.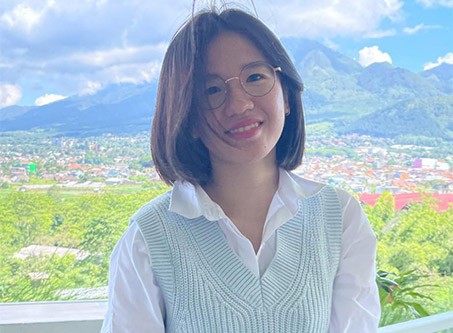 Ellen Valencia
Universitas Kristen Petra, Tax Accounting 2019
Artax is not a place, but a home. During this internship period, I had the opportunity to explore and learn about consulting businesses that I had never experienced before. First time filling out the e-SPT, preparing transfer pricing documents, operating Accurate, and developing my personal branding skills. Thank you for the opportunity to help me grow immensely, both personally and professionally. I have learned and grown alongside some of the most thoughtful, passionate, kind, and positive individuals. I want to thank Mas Narto, Ko Nick, Ko Denny, Mas Bram, and all the senior and junior associates who have made my intern life so memorable.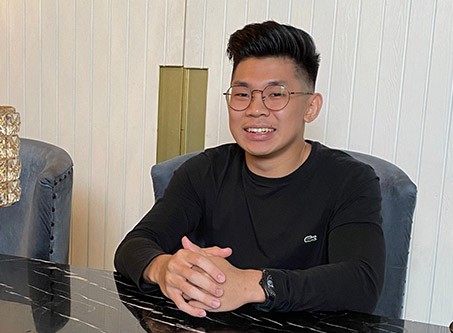 Leonardo Nivola
Universitas Kristen Petra, Tax Accounting 2019
Artax merupakan sebuah wadah yang baik bagi mahasiswa untuk berkembang dalam program internship. Selama mengikuti program internship, softskill dan hardskill terus diasah menjadi lebih baik. Para staf dan partner juga secara langsung mengajak kami terjun dalam project yang dimiliki Artax sehingga hal ini menambah pengalaman yang kami miliki. Kedepannya semoga Artax dapat terus berkembang dan berinovasi semakin baik lagi, dan tetap memberikan kesempatan bagi intern yang ingin mengasah kemampuan mereka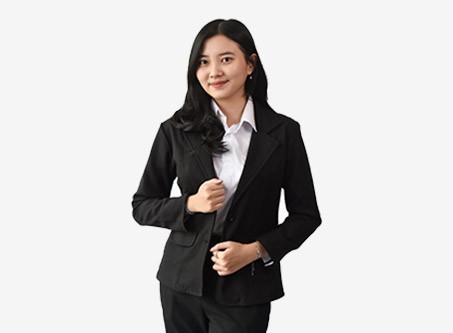 Aubrey Fiorentia
Universitas Airlangga, Akuntansi 2019
Selama magang di Artax ini, saya tidak hanya mendapatkan pengetahuan tetapi juga banyak sekali pengalaman yang berharga. Saya yang awalnya merasa takut karena ini adalah pengalaman pertama saya langsung turun ke dunia kerja menjadi bersemangat untuk mencoba banyak hal baru disini. Itu semua karena para senior dan partner selalu memberikan dukungan dan kesempatan untuk saya meskipun ketika saya sendiri tidak yakin akan kemampuan saya. Saya merasa sangat senang dan disambut dengan baik ketika magang di Artax. Saya berharap bahwa Artax dapat terus berkembang dan go international selagi dapat mempertahankan budaya perusahaan yang penuh kehangatan dan kekeluargaan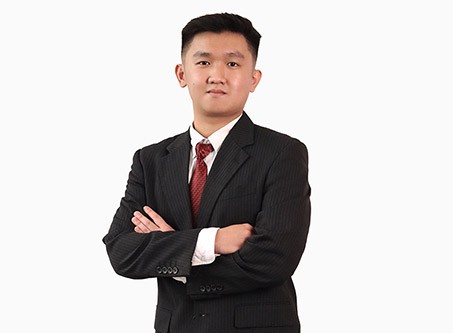 Lawrence Christensen
Universitas Kristen Petra, Tax Accounting 2019
Artax merupakan tempat kerja yang memberikan berbagai hal yang dapat saya pelajari. Mulai dari soft skill dari cara berkomunikasi hingga cara problem solving. Hardskill yang saya dapatkan pun juga sangat beragam mulai diajarkan dari perpajakan hingga transfer pricing. Saya pribadi berharap Artax dapat berkembang lebih maju di kedepannya.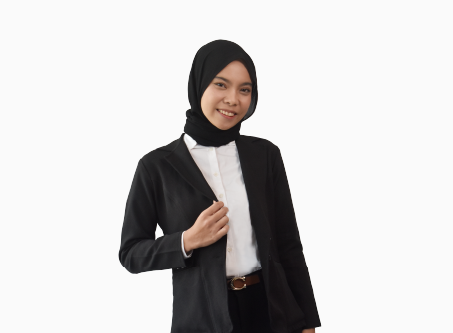 Salsabila Silsilia
Universitas Airlangga, Perpajakan 2019
Magang di Artax merupakan pengalaman yang berharga bagi saya. Saya sangat senang bekerja bersama dengan tim yang solid dalam berbagai project dalam menyelesaikan permasalahan perpajakan. Pengalaman tersebut memberikan wawasan mendalam tentang peraturan perpajakan yang berlaku, kesempatan berinteraksi dan memahami kebutuhan klien dari berbagai industri serta meningkatkan keterampilan teknikal yang saya miliki melalui para profesional yang ada di Artax. Terima kasih Artax atas kesempatannya.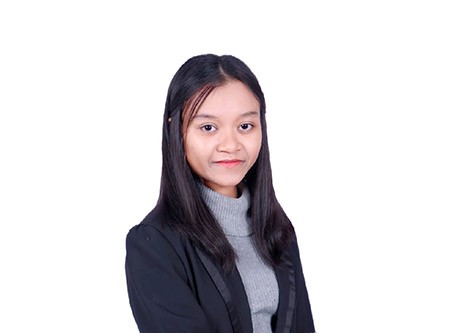 Intan Rizky
Universitas Airlangga, Perpajakan 2019
Menjadi Artax Intern bukan hanya tentang belajar dan bekerja tetapi juga bertumbuh dalam lingkungan yang produktif dan positif. Saya sangat bersyukur karena memiliki kesempatan besar untuk menimba ilmu lebih banyak dari sudut pandang apa pun. Sebagai pekerja magang, saya sangat berterima kasih kepada para profesional yang mau belajar dan memecahkan masalah bersama, ini akan menjadi salah satu budaya terbaik yang secara pribadi membuat saya terkesan. Terima kasih Artax!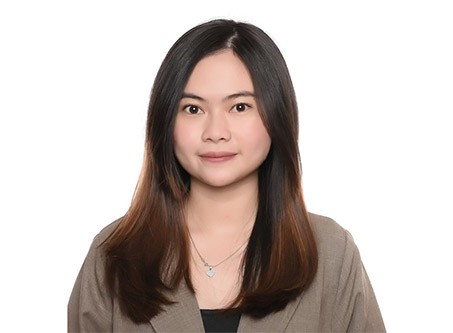 Maria Ekawati
Universitas Kristen Petra, Akuntansi Pajak 2018
Ini adalah kesempatan besar bagi saya untuk bergabung dengan Artax, di mana semua staf dan mitra sangat ramah dan memperlakukan kami seperti sebuah keluarga. Saya belajar banyak dari Artax tidak hanya di bidang perpajakan tetapi tentang betapa pentingnya keluarga. Saya merasa Artax bukan hanya tempat magang saya, tetapi juga rumah kedua saya.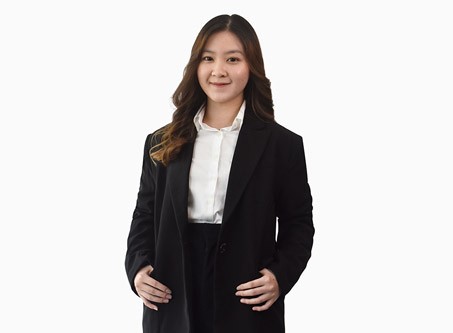 Ivena Aurellia
Universitas Kristen Petra, Akuntansi Pajak 2018
Rasanya tidak nyata bisa bekerja magang di tempat kerja yang saya impikan, dan itulah Artax. Artax memberi saya banyak hal baru, tidak hanya tentang perpajakan tetapi juga kita selalu belajar tentang kehidupan. Sesuai dengan tagline Artax yaitu Strength in Numbers, mengajarkan saya bagaimana kita bisa mengelola banyak keberagaman di Artax, dan komunikasi adalah hal terpenting untuk menyelesaikan permasalahan. Artax adalah rumah kedua saya, karena lingkungan kerjanya super nyaman dan orang-orang disana bisa menjadi partner sekaligus keluarga. Terima kasih Artax karena telah memperlakukan saya sebagai keluarga di sana!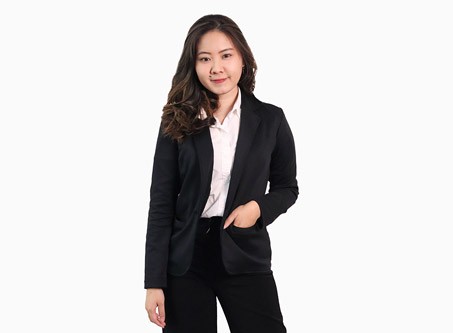 Jesselyn Marchela
Universitas Kristen Petra, Tax Accounting 2018
Having my internship at Artax was the most memorable opportunity I've ever had in my life. Artax has its own uniqueness, has its own "ART" as a tax consultant company that other companies don't have. We were taught to live the work-life balance, and make our lives meaningful. Artax made me realize that even though working as a tax consultant is not an easy thing, it is very fun and interesting, where we will always learn and know a lot of new things everyday. I am proud to be a part of Artax and I'm sure that I will never be able to get all the valuable experiences I've had at Artax elsewhere.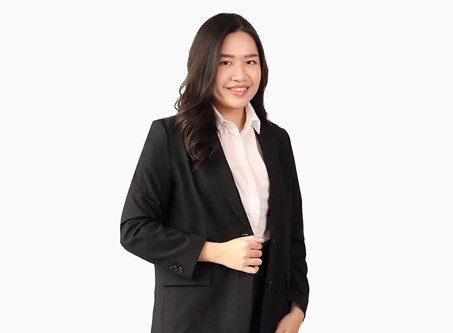 Georgina Kelly
Universitas Kristen Petra, Akuntansi Pajak 2018
Magang di Artax merupakan titik balik dalam hidup saya. Saya sangat bersyukur atas kesempatan ini. Saya telah belajar banyak hal di luar keterampilan teknis dan soft skill, karena saya telah memperoleh pengalaman dan pengetahuan yang saya tahu tidak akan saya dapatkan di tempat lain. Selalu dikelilingi oleh orang-orang yang selalu mendorong saya untuk menjadi versi terbaik dari diri saya adalah suatu kehormatan dan hak istimewa untuk dimiliki. Magang ini penuh dengan kenangan dan tawa yang akan selalu saya kenang.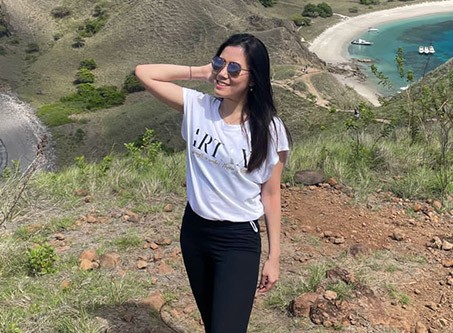 Jesslyn Effendy
Universitas Kristen Petra, Akuntansi Pajak 2018
Tidak pernah terpikir bahwa magang bisa menjadi salah satu momen paling berharga bagi saya. Saya tumbuh dan belajar banyak baik hard skill yang berguna maupun soft skill yang berharga selama masa-masa itu. Saya sangat senang bisa bekerja sama dengan tim yang sangat ramah & suportif, apresiasi yang diberikan atas setiap kemajuan yang kami lakukan membuat kami semakin termotivasi untuk berkembang. Saya sangat bersyukur mendapat kesempatan magang di Artax, terima kasih tim Artax!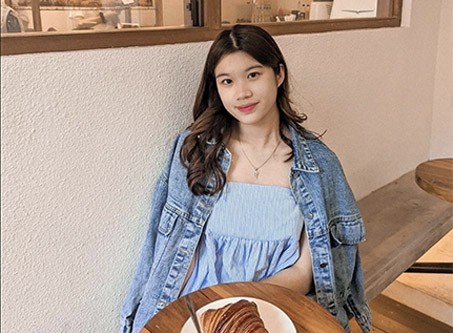 Natasya Olivia
Universitas Kristen Petra, Akuntansi Pajak 2018
Saya sangat bersyukur mendapat kesempatan magang di Artax. Magang di Artax sangat menyenangkan dan penuh kegembiraan. Banyak sekali ilmu dan pengalaman baru yang saya peroleh dan saya juga semakin meningkatkan kemampuan public speaking saya. Apalagi yang terpenting saya punya keluarga kedua di Artax. Terima kasih Artax.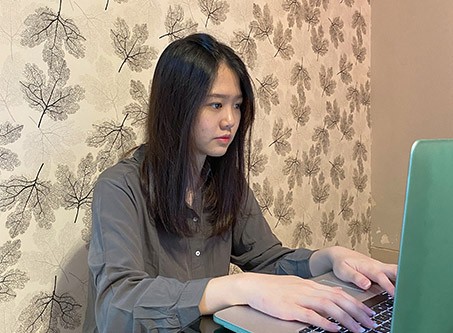 Cecilia Gunadi
Universitas Kristen Petra, Tax Accounting 2017
Having the opportunity to be an intern at Artax is truly a gift for me. Being at Artax really corrects my beliefs that being a tax consultant means always working overtime. Even though currently we have to work from home, I still learn important skills I did not get from my classes in the university. Additionally, interning at Artax shifts my mindset to think more creatively and empower myself with knowledge that I can share with others. Thank you, Artax!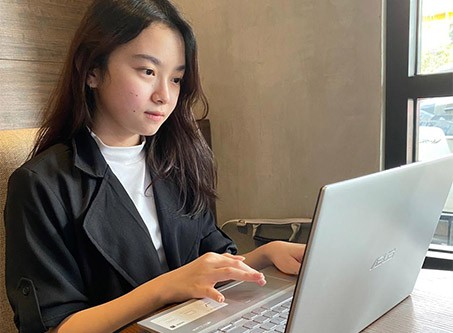 Ferren
Universitas Kristen Petra, Tax Accounting 2017
Being an intern at Artax made me learn many things. Starting from problem solving, branding, creativity, and also training my ability to communicate. A balance between on-job and off-work is highly valued at Artax. Even seniority was not felt as long as I was in this sphere. One thing I learned was something that I thought was not important at first, Artax actually showed that other side and made my mind open to the outside world.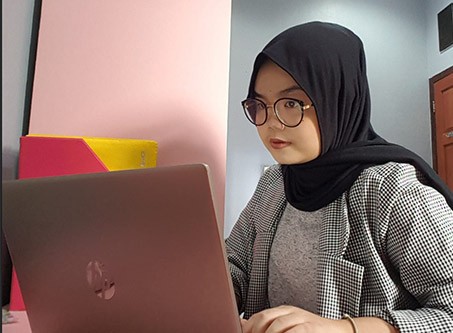 Yuslina Kusumandari
Universitas Airlangga, Akuntansi 2017
Menjalani intern di Artax merupakan sebuah kesempatan yang sangat berharga yang tidak pernah saya bayangkan sebelumnya. Artax membuat saya mengetahui lingkungan dunia kerja. Dari intern di Artax, saya mendapatkan banyak pengetahuan dan pengalaman yang tidak saya dapat di bangku kuliah. Selain mengasah kemampuan saya dalam bidang akuntansi dan perpajakan, intern di Artax juga memberikan saya wadah untuk belajar berkomunikasi dalam bahasa inggris.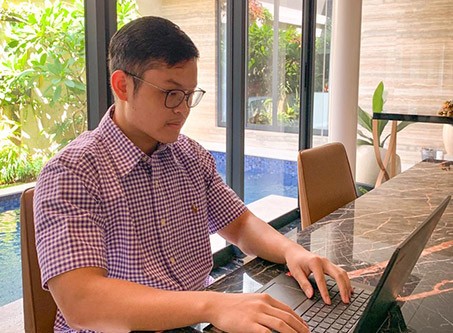 Andrew
Universitas Kristen Petra, Tax Accounting 2017
When I first heard of Artax, Artax is a company where I find it super innovative and creative. To be accepted here was a dream come true for me. After I finally have the opportunity to work in Artax, I never expect to learn a lot here. They are also concerned about creativity to provide them fresh ideas to achieve a new goal everyday. In other words I did learn a lot of new stuff, such as professionalism.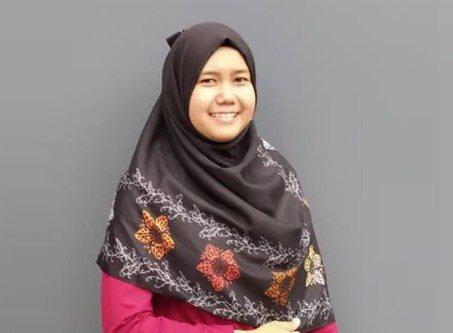 Reza
Universitas Brawijaya
The achievement is being able to do an internship program and be part of Artax. Under user-friendly directions, the opportunity to learn many things is even greater. Working with students from various universities has provided a platform for me to develop myself. Thank you, Artax!
Felix
Bina Nusantara University
Although working from home, being an intern in Artax makes me much more productive, it pushes me to manage myself even better, especially when it comes to time management. Beside that, I have learned many new things, which I could never have gained when I was in university. It truly is a great experience to work with other professionals in this field, I am very grateful for this opportunity. Thank you Artax!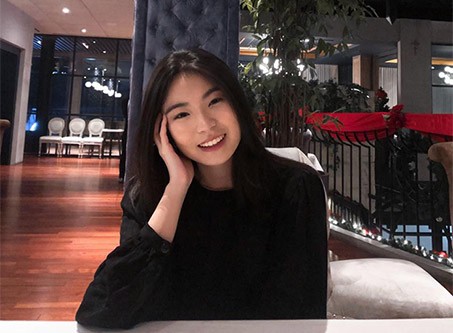 Kezia Natashia
Universitas Kristen Petra, Tax Accounting 2017
Being an intern at Artax has taught me a lot of new things and a lot of exciting experiences. Not only Artax has taught me about technical work in taxation but also subsequently helped me to expand my interpersonal skill. I really admire the way Artax pushed us interns to think big, more creative, and do things out of our comfort zone. Also, Artax treats interns profoundly well and they really appreciate every input or opinion we give.